The 4 Peaks Challenge was to climb the 4 highest Peaks in the counties of Derbyshire, North Yorkshire, Lancashire and Cumbria in 24 hours
Derbyshire: &nbsp
Kinder Scout (Crowden Head)
North Yorkshire: &nbsp
Whernside
Lancashire: &nbsp
Gragareth &nbsp(bet you've not heard of that one!)
Cumbria: &nbsp
Scafell Pike
so thats 27 miles of walking
and 142 miles of driving
and all within 24 hours
The Route in Google Maps
and a pint at the Nags Head at Edale to start
and a pint at the Old Dungeon Ghyll to finish!
20:42 Marcus and Ian setting off from the Nags Head Edale..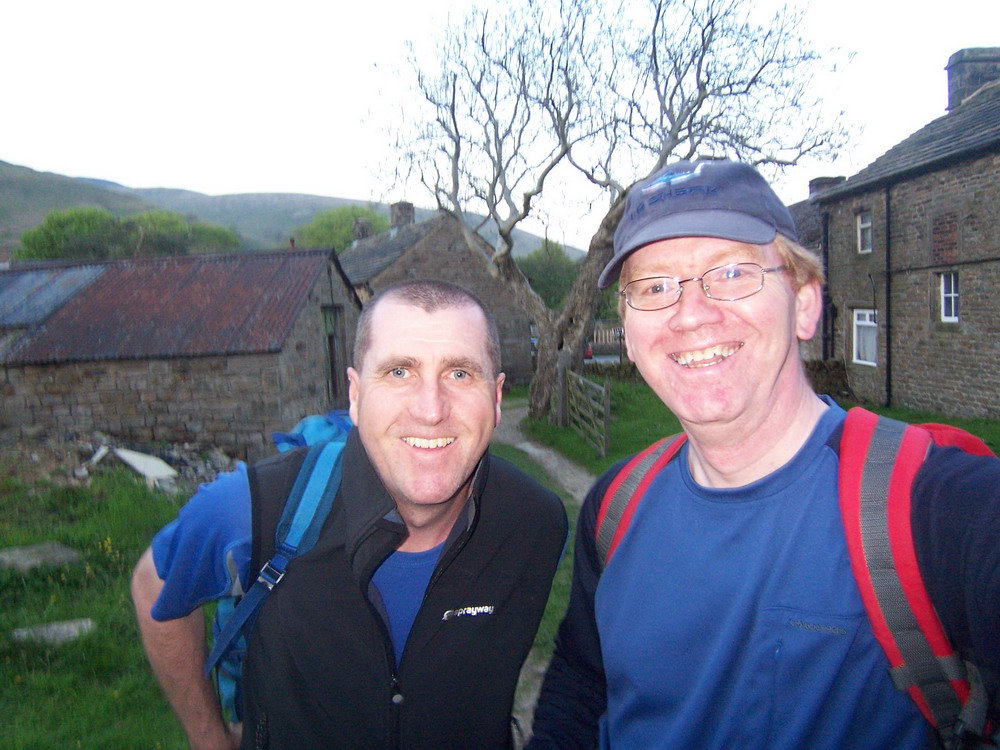 21:20 Marcus attempts some Dead Reckoning.. (fortunately we have a GPS!)
22:10 We find the summit of Kinder Scout.. &nbsp (with the help of the GPS!)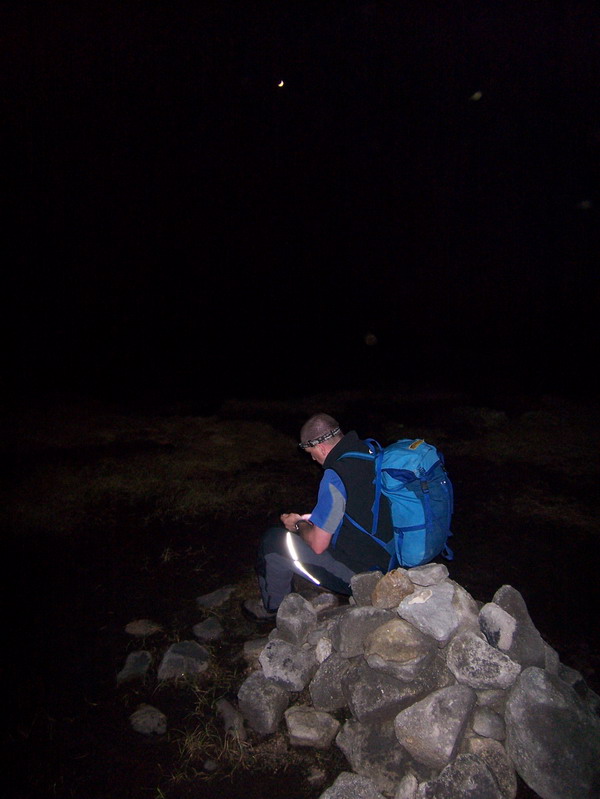 23:00 A quick rest on the way back to Edale..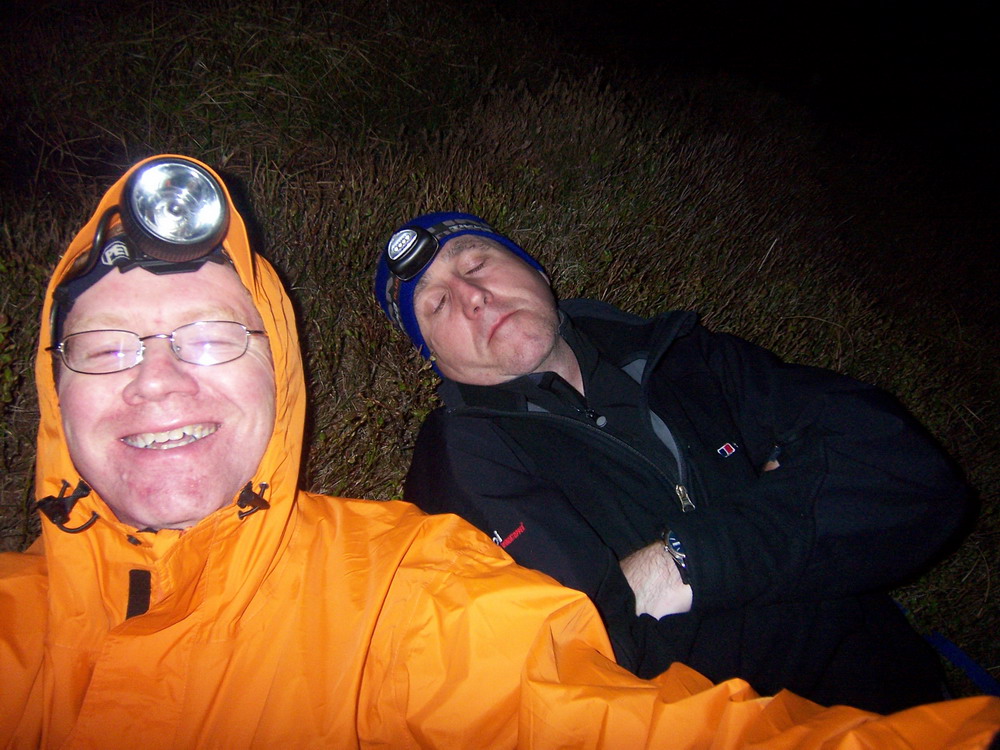 24:00 Leave Edale
Drive up to Yorkshire..
02:45 Arrive White Shaw Moss (high point on road between Gragareth and Whernside
we snatch about 90 minutes sleep
04:45 Set off refreshed (?) for Gragareth
05:20 Dawn in the "Yorkshire" Dales - and we're heading for Gragareth.. where?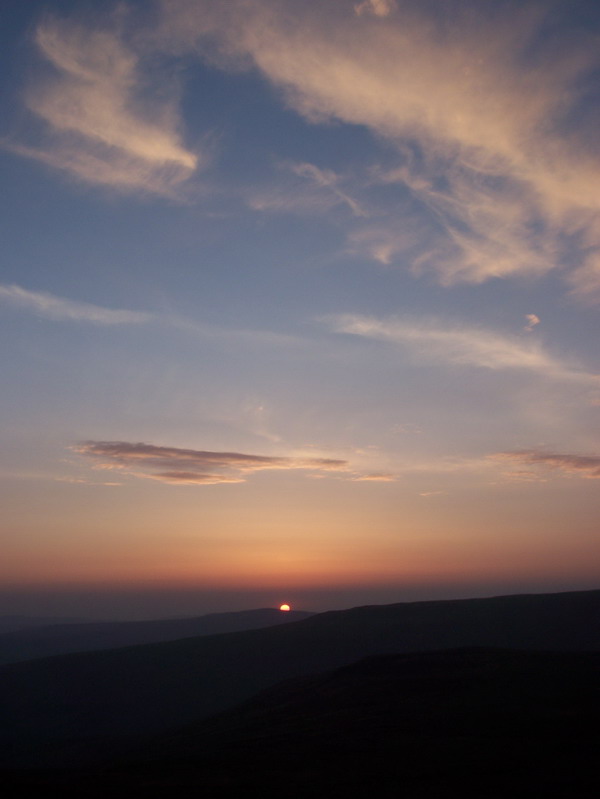 05:38 Man of the Moor".. on the way to Gragareth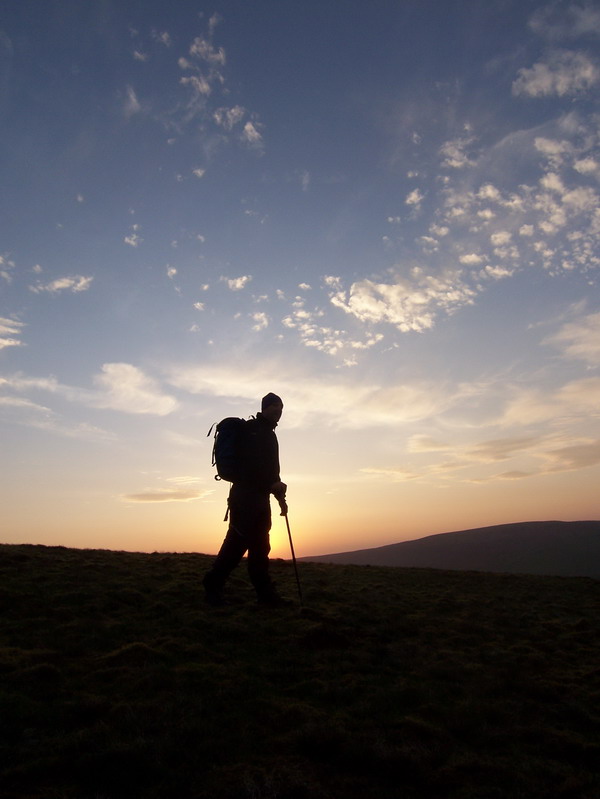 06:20 The summit of Gragareth.. looking tired!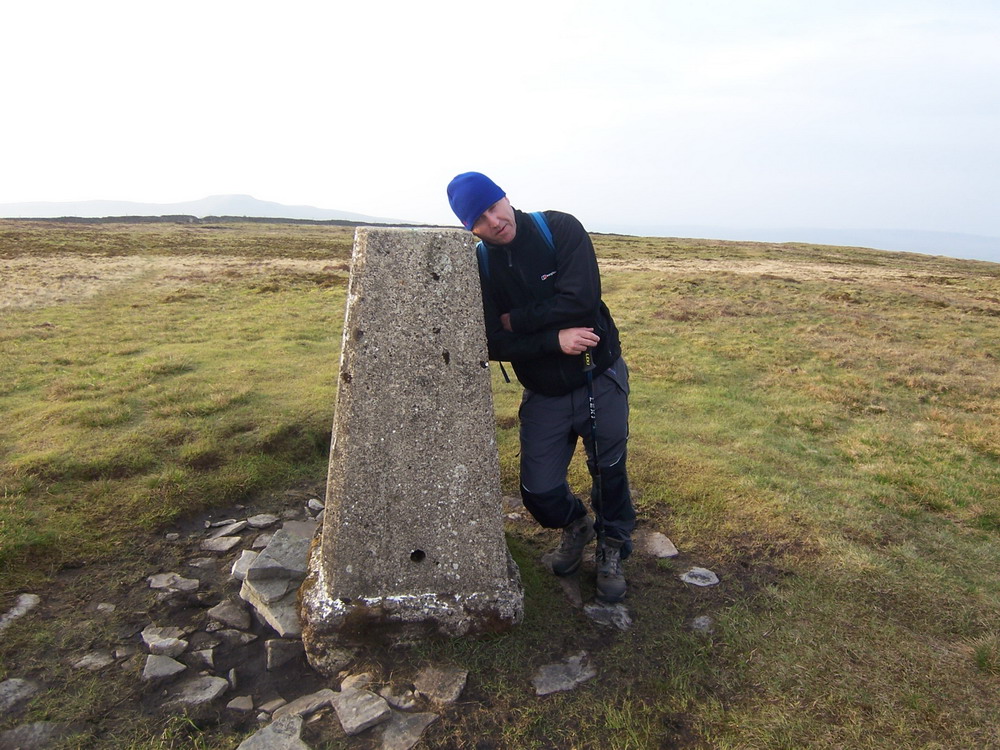 now..
back to White Shaw Moss and then up the other side to..
09:00 The summit of Whernside.. looking crazed! (Ingleborough in the background)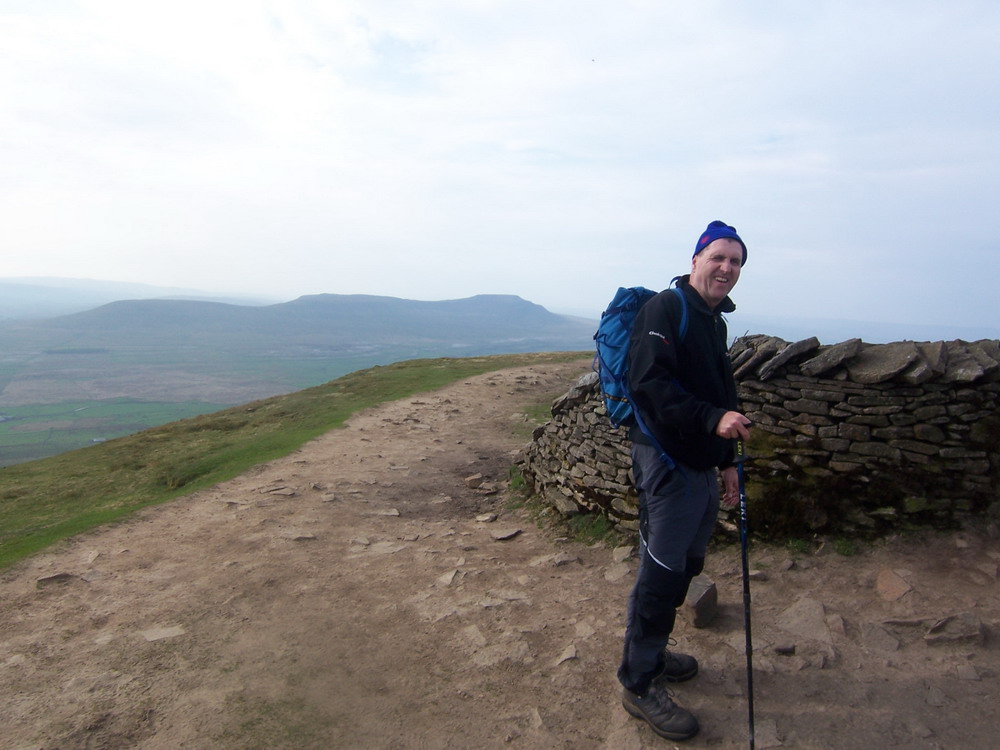 Now to the Lakes!
12:00 Setting off from the Old Dungeon Ghyll in Langdale..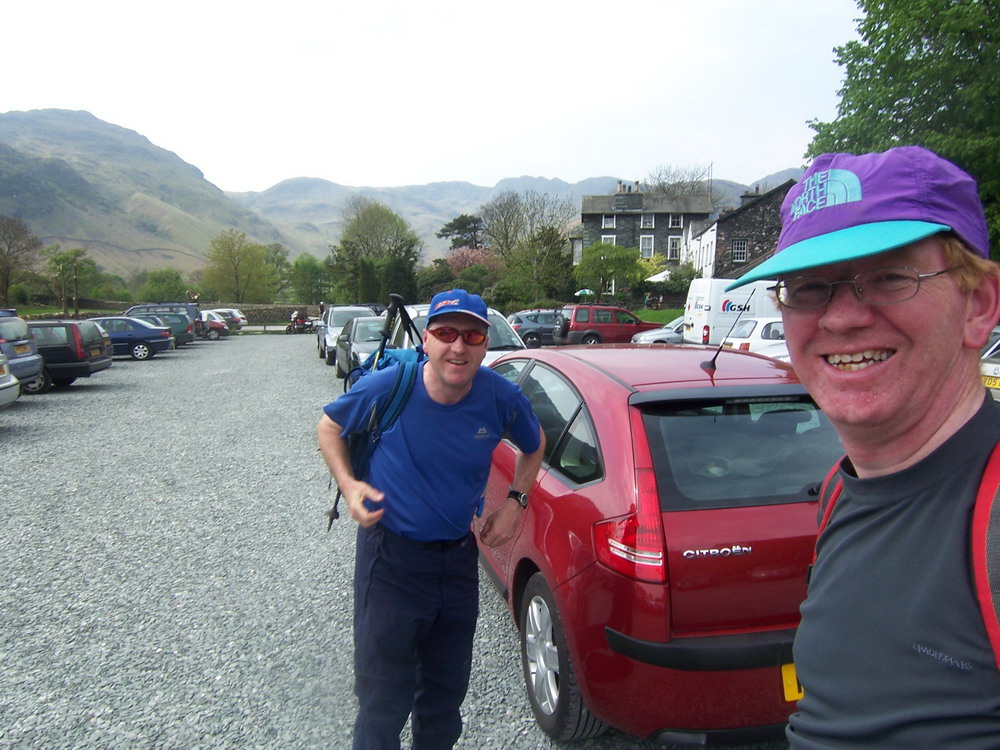 15:10 The summit of Scafell Pike comes into view.. (at last!)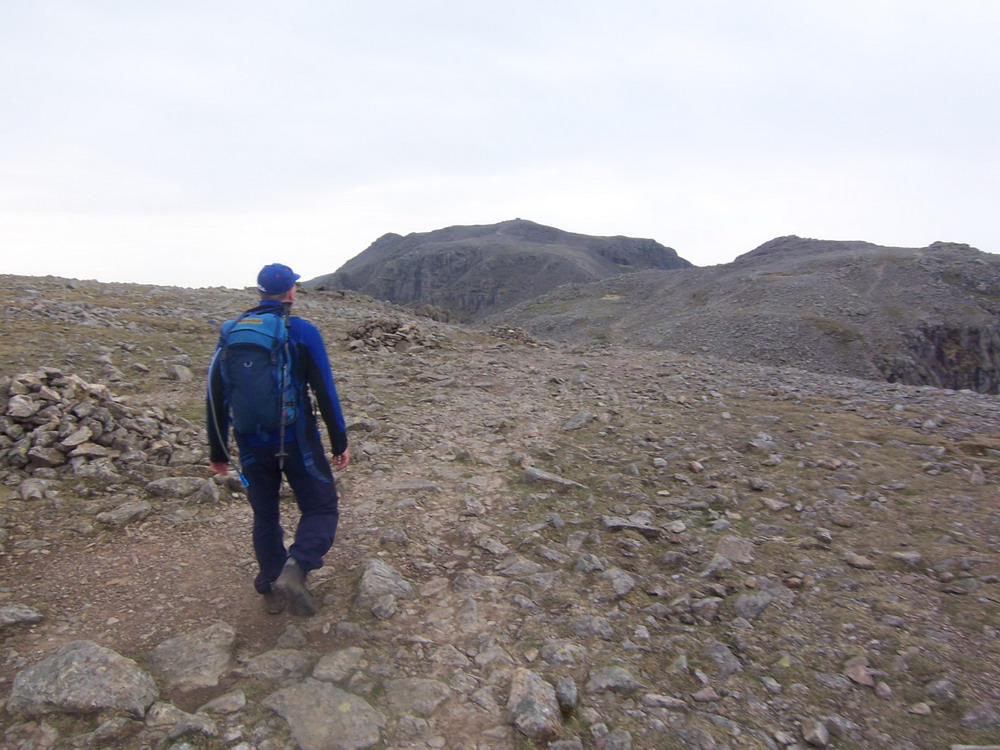 15:50 Marcus and Ian on Scafell Pike Summit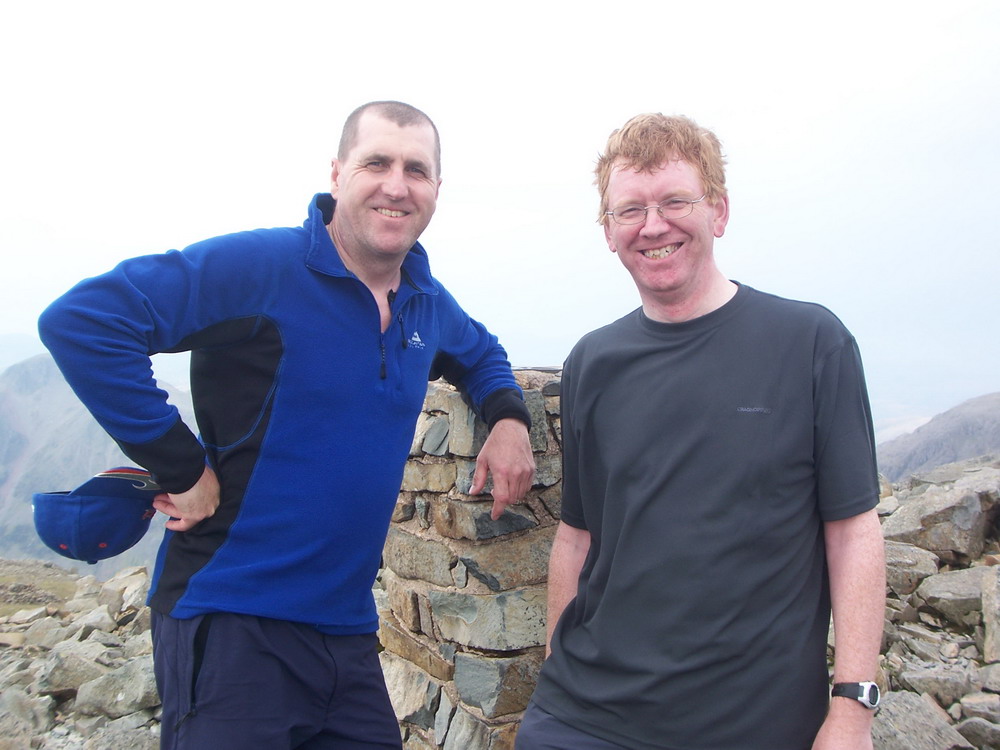 16:00 Starting the long trek back to Langdale..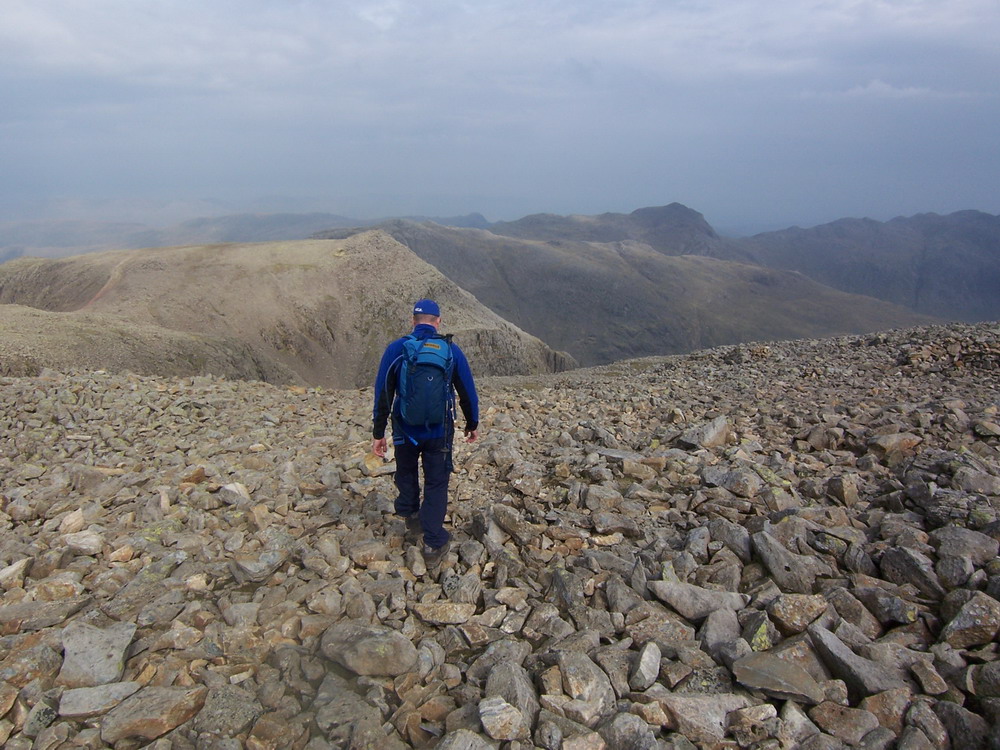 19:00 Looking back at Bowfell as we near the end..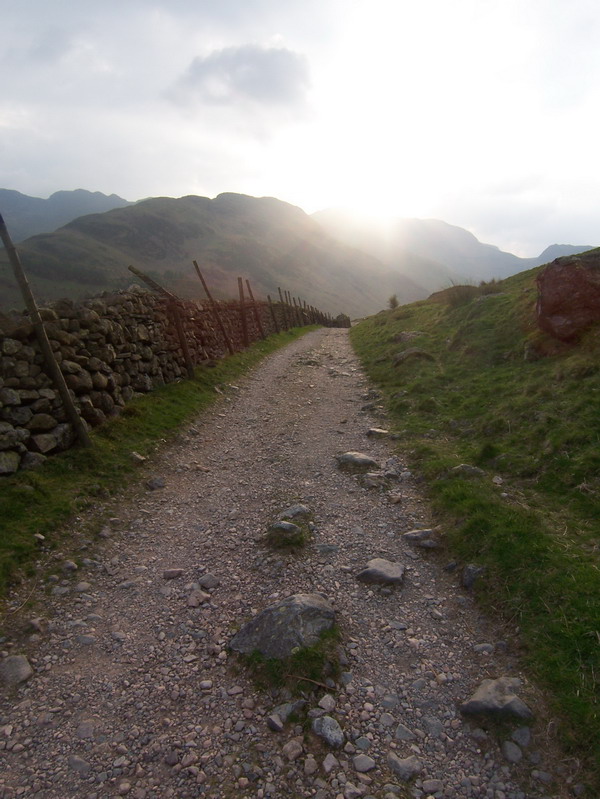 19:05 WE Arrive back at the Old Dungeon Ghyll..
WITHIN 24 HOURS !
21:00 Marcus celebrates with a shower despite only having a J cloth to dry his bits